888 Brannan / Airbnb

The project repositions a landmarked 1912 warehouse into a contemporary office building. The initial inspiration was to expose the inherent good qualities of the existing building obscured by years of modifications. Once the repositioning of the core and shell were complete a re-occupation of the space by its new tenant, Airbnb, was possible.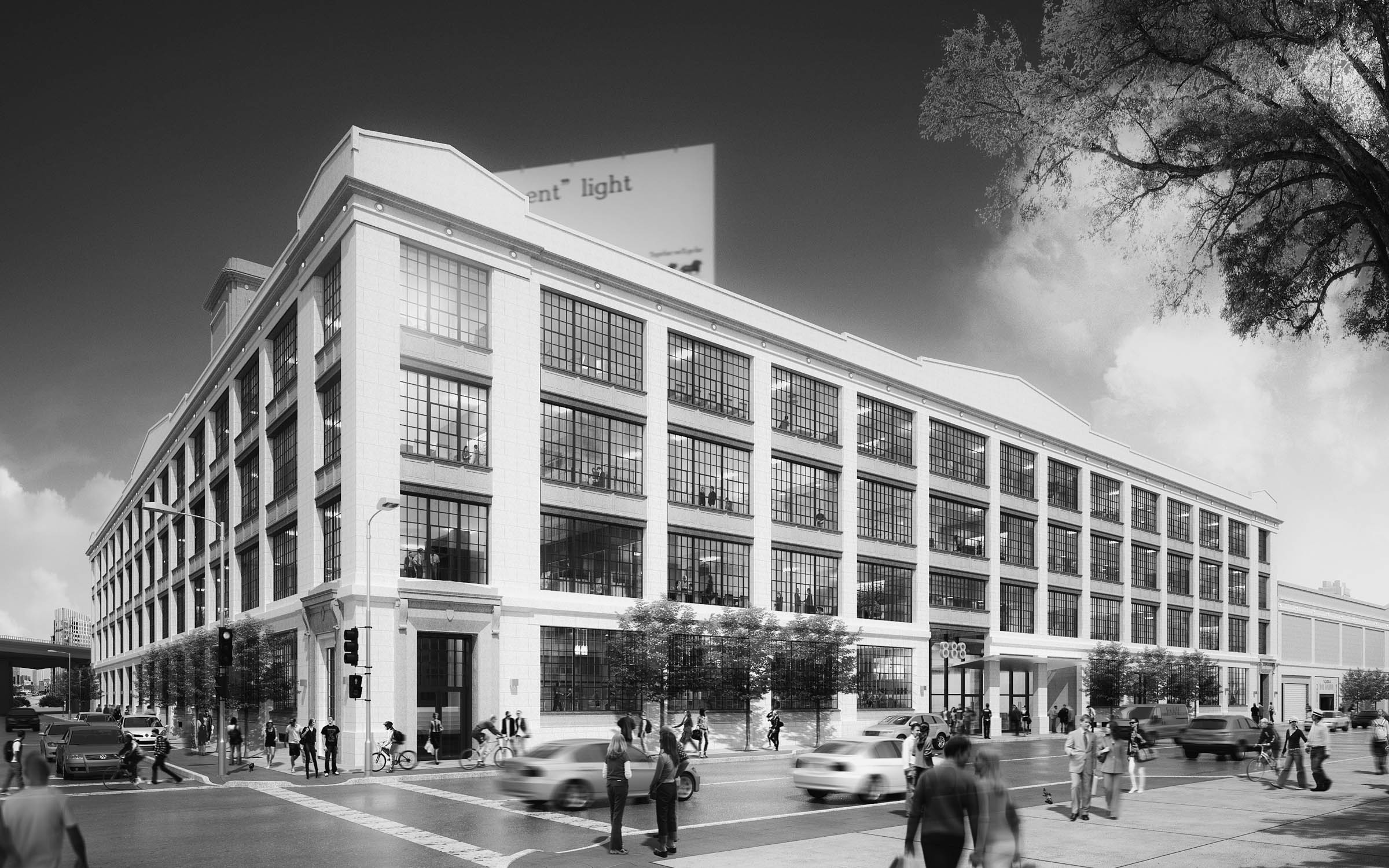 ︎
Rendering of new windows, paint and entrance canopy.
The taller structural bay, where a train once passed through, is repurposed as the entrance.